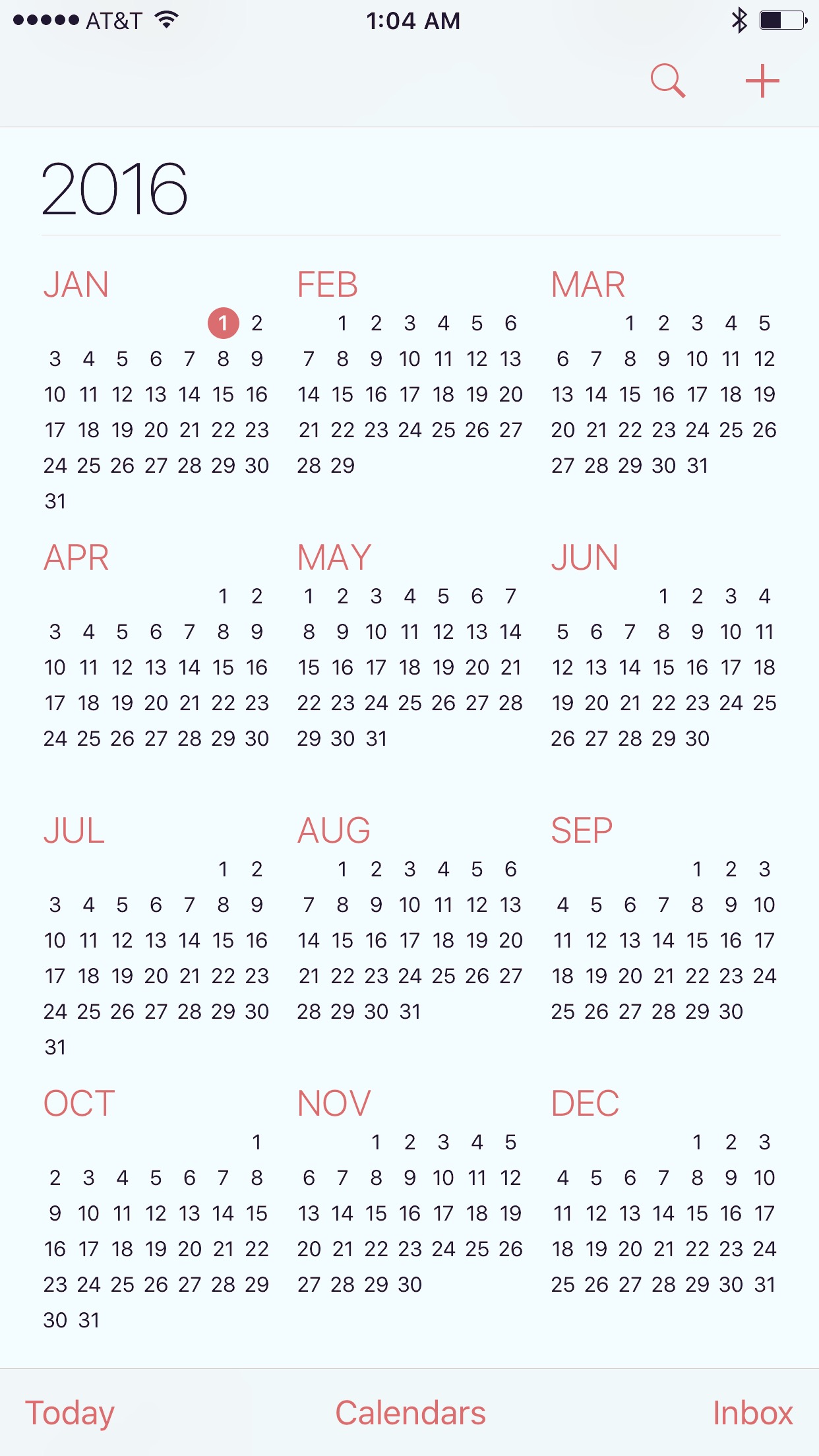 A new year rolled away, and I was *miraculously* given a new year…
Why do I get a new year? There are plenty others whose journeys on this life ended in 2015. There will never get to see 2016.
Why do I get a new year? I failed miserably. I doubted. But I know I always came back to You. Life is so darn hard. My heart gets hurt so easily. I want to run away more times than I can count. I want to hide. And I want You Lord to come back soon to save me from this flesh that never fails to fall short.
2015 
2015 was hard, which means it was ultimately good. Lord, You led me into the unknown and I thought for a second that I had stepped out of Your will. But thankfully I hadn't. Because I realized hardships bring You closer to my weary soul. Hardships teach my heart to trust. Hardships usher me to Your feet more than anything else in this world!!!
"Concerning this thing I pleaded with the Lord three times that it might depart from me. And He said to me, "My grace is sufficient for you, for My strength is made perfect in weakness." Therefore most gladly I will rather boast in my infirmities, that the power of Christ may rest upon me. Therefore I take pleasure in infirmities, in reproaches, in needs, in persecutions, in distresses, for Christ's sake, For when I am weak, then I am strong." 2 Corinthians 12:8-9
Child, all those times you think you are weak? you are actually strong! Because only in weakness does the power of Christ completely rest upon you.
Would we dread infirmities, reproaches, need, persecution, distress if we truly knew and believed that they truly bring God's strength? 
For Christ's sake…
For Christ's sake take all that He gives.
For Christ's sake endure all.
For Christ's sake believe God in all things.
For Christ's sake lean on His Word and all His promises.
Yes, your heart broke a thousand times this past year. And you doubted the path you are on more than ever before, but one thing that should always be your anchor? THIS: God is always the same. And the way He feels about you will NEVER change!! yes, even after that one mistake! "Jesus is the SAME yesterday, today, and forever". Hebrews 13:8
God is your anchor and as long as you are trusting in Him and not leaning on your own understanding, He will surely guide your paths. (Proverbs 3:5-6)
There is more 
There is always more about God to know. He always wants to take you deeper with Him. But the moment you are comfortable with your walk with the Lord you start becoming lukewarm.
When you are comfortable with your walk with the Lord, you don't want anything added or removed from your cup. You think your cup is full and you are content with that. Yes, you may be happy with your cup being full, but we serve a God who wants your cup to run over (Psalm 23:5).
God wants your cup to overflow. He is not satisfied of you only knowing Him, He wants you to be filled with all the fullness of Him. Praise God!!!
"For this reason I bow my knees to the Father of our Lord Jesus Christ, from whom the whole family in heaven and earth is named, that He would grant you, according to the riches of His glory, to be strengthened with might through His Spirit in the inner man, that Christ may dwell in your hearts through faith; that you, being rooted and grounded in love, may be able to comprehend with all the saints what is the width and length and depth and height- to know the love of Christ which passes knowledge; that you may be filled with all the fullness of God.
Now to Him who is able to do exceedingly abundantly above all that we ask or think, according to the power that works in us, to Him be glory in the Church by Christ Jesus to all generations, forever and ever. Amen." Ephesians 3:14-21
God is always more than we think He is and He always desires to give us more of Him! Does your heart and lifestyle long for more of Him or more of what He gives? let your heart and soul answer that…
Pain in the temporary
"Therefore we also, since we are surrounded by so great a cloud of witnesses, let us lay aside every weight, and the sin which so easily ensnares us, and let us run with endurance the race that is set before us, looking unto Jesus, the author and finisher of our faith, who for the joy that was set before Him endured the cross, despising the shame, and has sat down at the right hand of the throne of God." Hebrews 12:1-2
Yeah, pain hurts. You want to get out of it as fast as possible. But maybe the secret is not in ignoring it but in inviting Jesus in it? Because He doesn't leave us in tough times, He leans closer and whispers His Words of grace on our weary souls.
Where are you looking? Are you looking unto eternity where you will spend forever with your Savior or are you looking unto your next months and years here on earth?
Your endurance is determined by where you have set your eyes. Are you eyes on Jesus or on how hard your life is? Jesus is bigger than all you have ever faced AND you will ever face. 
Not from it but through it 
"But now, thus says the Lord, who
created you, O Jacob,
And He who formed you, O Israel:
"Fear not, for I have redeemed you;
I have called you by your name;
You are Mine.
When you pass through the waters, I will
be with you;
And through the rivers, they shall not overflow you.
When you walk through the fire, you shall
not be burned,
Nor shall the flame scorch you.
For I am the Lord your God,
The Holy One of Israel, your Savior;
I gave Egypt for your ransom,
Ethiopia and Seba in your place." Isaiah 43:1-3
You experience more of God's power when God doesn't save you from trials but walks with you through them! The story of Shadrach, Meshack, and Abed-Nego, right? God never saved them from the fiery furnace but He walked through it with them. We serve a God that doesn't just give orders for us to saved, but He comes down to us and He Himself saves us!! What amazing grace!! "And these three men, Shadrack, Meshack, and Abed-Nego, fell down bound into the midst of the burning fiery furnace. Then King Nebuchadnezzar was astonished; and he rose in haste and spoke, saying to his counselors, "did we not cast three men bound into the midst of the fire?"
They answered and said to the king, "True, O king."
"Look!" he answered, "I see four men loose, walking in the midst of the fire; and they are not hurt and the form of the fourth is like the Son of God." Daniel 3:23-25
Isn't that amazing grace? That the Creator comes down and walked with the created? Soul, next time you are quick to complain about how God didn't save you from something, think about how you may have missed Him while He was walking with you…
Do not Fear 
So yeah, nobody reading this knows how many days they will be given in 2016. Is it a week, is it 6 months, or is it the whole year? The future is always daunting. Because we have plans and wishes for the new year and we pray to God that this becomes the year that. the. wishes. pretty. please. come. to pass. 
"Then Moses said to God, "Indeed, when I come to the children of Israel and say to them, "The God of your fathers has send me to you," and they say to me, "what is His name?" what shall I say to them?"
And God said to Moses, "I AM WHO I AM." And He said, "Thus you shall say to the children of Israel, "I AM has sent me to you." Exodus 3:13-15
I Am Who I Am…
His presence will always and have always been in your present. He is not a God interested only in your future but in every moment of your breathing.
"So when the Lord saw that he turned aside to look, God called to him from the midst of the bush and said, "Moses, Moses!" And he said, "Here I am."
Then He said, "Do not draw near this place. Take your sandals off your feet, for the place where you stand is holy ground." Exodus 3:4-5
Whenever God calls us to Himself- and this is the call of salvation that He offers to everyone- we start walking on holy ground in His presence.
How can you fear anything when you know you are walking on holy ground before your Heavenly Father??
Why would we walk in fear when we know our every moment is redeemed by our Savior (Romans 8:28)?
Maybe this new year we can dream…
we can dream of a fearless life…
we can dream of obeying more our Savior
we can dream of more of the fullness of God because He does exceedingly above and beyond!
we can dream of following Him with reckless abandon
and most importantly we can dream of a heart that believes He is ALL  He says He is and He always accomplishes what He says He will accomplish…
A heart that is secure in God the Creator and never fears…
You can say I am ready for this new year, whatever days I will be given, whatever life will throw at me, my heart will forever gaze on the One and only who satisfies my heart, Jesus!