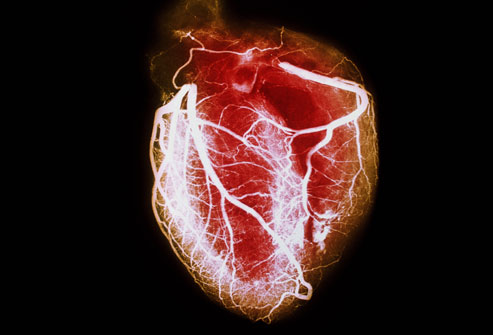 "Who has believed our report?
And to whom has the arm of the Lord been revealed?
For He shall grow up before Him as a tender plant,
And as a root out of the dry ground.
He had no form or majesty that we should look at Him,
and no beauty that we should desire Him.
He was despised and rejected by men,
A Man of sorrows and acquainted with grief.
And we hid, as it were, our faces from Him;
He was despised, and we did not esteem Him;
Surely He has borne our griefs
And carried our sorrows;
Yet we esteemed His stricken,
Smitten by God, and afflicted.
But He was wounded for our transgressions,
He was bruised for our iniquities;
The chastisement for our peace was upon Him,
And by His stripes we are healed.
All we like sheep have gone astray;
We have turned, every one, to his own way;
And the Lord has laid on Him the iniquity of us all.
He was oppressed and He was afflicted,
Yet He opened not His mouth;
He was led as a lamb to the slaughter,
And as a sheep before its shearers is silent,
So He opened not His mouth.
He was taken from prison and from judgment,
And He who will declare His generation?
For He was cut off from the land of the living;
For the transgressions of My people He was stricken.
And they made His grave with the wicked
and with a rich man in His death,
Because He had done no violence,
Nor was any deceit in His mouth.
Yet it pleased the Lord to crush Him;
He has put Him to grief.
When you make His soul an offering for sin,
He shall see His seed, He shall prolong His days,
And the pleasure of the Lord shall prosper in His hand.
He shall see the labor of His soul, and be satisfied.
By His knowledge My righteous Servant shall justify many,
For He shall bear their iniquities.
There I will divide Him a portion with the great,
And He shall divide the spoil with the strong,
Because He poured out His soul unto death,
And He was numbered with the transgressors,
And He bore the sin of many,
And made intercession for the transgressors." Isaiah 53:1-12
Love is messy. Love Himself crushed His only begotten Son to save you and me. Love is never comfortable because laying down one's life is never easy. Sacrificing one's life for the sake of your neighbor, for the sake of that one stubborn friend, for that annoying family member is just plain hard and let's face it – it's impossible.
Love is not easy, because it seeks to walk where reason and good judgment have given up. Love is messy. Love Himself left the comfortable and involved Himself in our mess to give everyone who would accept Him eternal life with Him. Love gives up its wants to serve the other. Jesus gave up His Lordship and humbled Himself to the point of death to serve us? How do you wrap your mind around that?
What love is this?
Love is messy.
"Let nothing be done through selfish ambition or conceit, but in lowliness of mind let each esteem others better than himself. Let each of you look out not only for his own interests, but also for the interests of others. Let this mind be in you which was also in Christ Jesus, who, being in the form of God, did not count equality with God a thing to be grasped, but emptied Himself, by taking the form of a servant, being born in the likeness of men. And being found in human form, He humbled Himself by becoming obedient to the point of death, even death on a cross. Therefore God has highly exalted Him and bestowed on Him the name that is above every name, so that at the name of Jesus every knee should bow, in heaven and on earth and under the earth, and every tongue confess that Jesus Christ is Lord, to the glory of God the Father." Philippians 2:3-11
Love empties itself out.
Love whispers "I will do anything to see you whole".
Love reassures "I will pursue you even when you are indifferent".
This is The love that comes from God.
As fallen people we are incapable of this type of love. Because "we are all like sheep and have gone astray; we have turned-every one- to his own way" (Isaiah 53:6). We are selfish beings. We like to have our own way… But Emmanuel showed up, God with us showed up and suddenly "if you confess with your mouth that Jesus is Lord and believe in your heart that God raised Him from the dead, you will be saved. For with the heart one believes unto righteousness, and with then mouth confession is made unto salvation. For the Scripture says, "whoever believes on Him will not be put to shame". Romans 10:9-11
For those who are saved, we are not only made right with God, but we are perfectly capable of loving like He did. And make no mistake, it's not us loving sacrificially but the Spirit of God Himself in us loving people around us! "But you are not in the flesh but in the Spirit, if indeed the Spirit of God dwells in you. Now if anyone does not have the Spirit of God, he is not His. And if Christ is in you, the body is dead because of sin, but the Spirit is life because of righteousness. But if the Spirit of Him who raised Jesus from the dead dwells in you, He who raised Christ from the dead will also give life to your mortal bodies through His Spirit who dwells in you". Romans 8:9-11
Yes, I can love sacrificially the family member who brings out everything ugly in me. Yes, you can continue to show up and be Jesus to that one friend who has dragged you through hell and back, and yes, this kind of love is perfectly possible because of the Cross. Jesus bled on the Cross to accomplish what we couldn't accomplish on our own.
We see the baby in the manger, God was seeing the Son of Man on the Cross.
You see difficulties in front of you, God sees the sanctified you at the day of His second coming.
You see earthly pleasures and daily strivings, God sees all that was never meant to satisfy your soul.
Maybe this Christmas and forever, we will be completely and perfectly satisfied with Love Himself: Jesus.