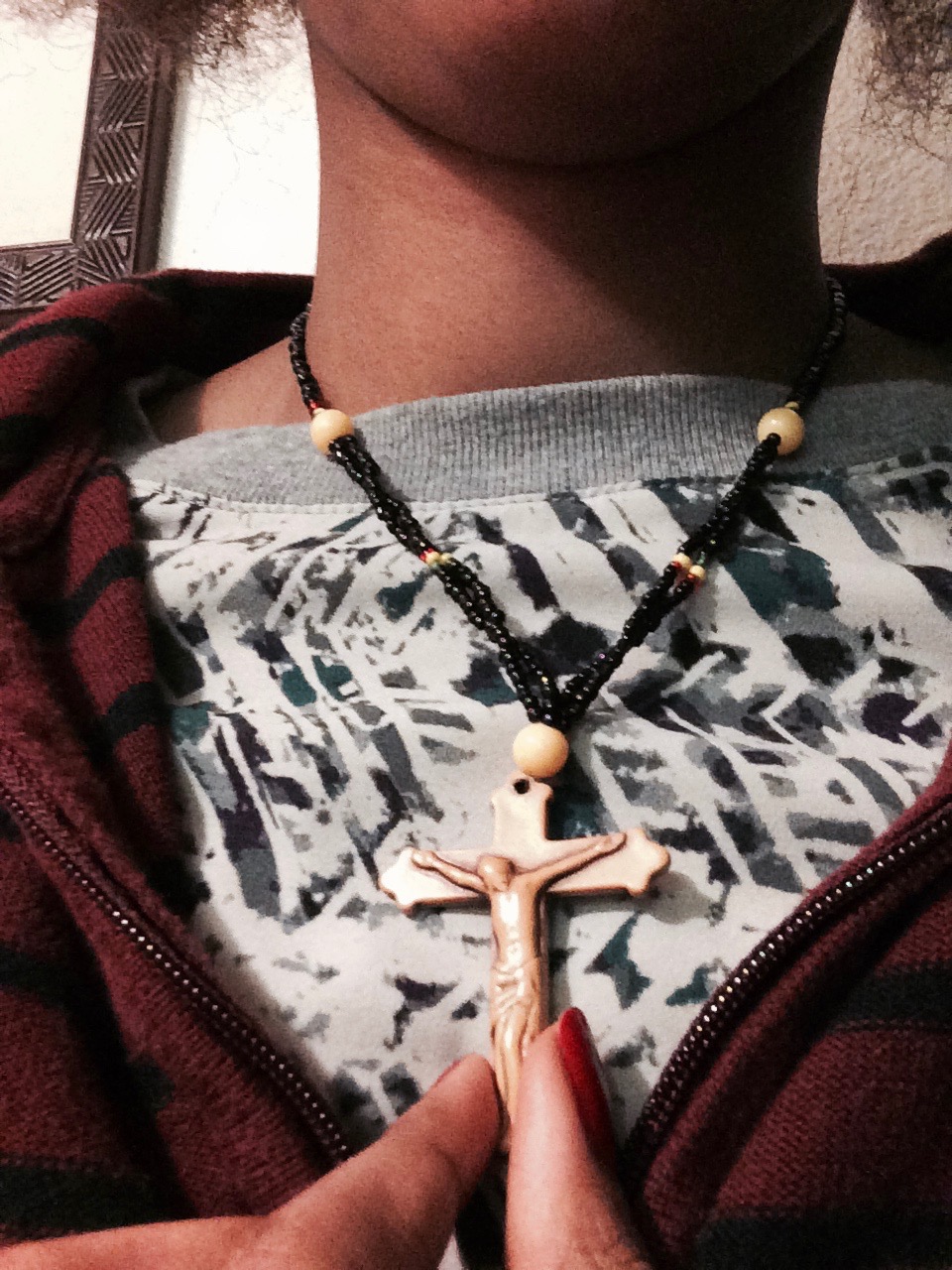 "Tried to turn my head around
for too long just to see it now
That I can't erase any mistake
Looking back for one more glance
never made a second chance
I cradle the pain, regret that remains…" Say My Name by Lindsay McCaul
"Now thanks be to God who always leads us in triumph in Christ, and through us diffuses the fragrance of His knowledge in every place. For we are to God the fragrance of Christ among those who are being saved and among those who are perishing. To the one we are the aroma of death leading to death, and to the other the aroma of life leading to life. And who is sufficient for these things? For we are not, as many, peddling the word of God; but as of sincerity, but as from God, we speak in the sight of God in Christ." 2 Corinthians 2:14-17
No one ever tells you that forgiving yourself is the hardest thing and the most beautiful gift you can give to yourself.
I have hurt hearts that I was supposed to love. My words have left wounds that I so wish I could go back and have do-overs. And sometimes I have wondered if I have said words and done things that could have led others in unbelief.
And Paul confronts my self-pity with the truth: you are the fragrance of Christ (verse15). And I want to reply to him that I don't see how that's possible, I "don't feel/think" like I am. And I know he would nod in understanding with verse 16: "who is sufficient for these things?"
"Are you sufficient to be the fragrance of Christ? Diffused in every place?", asks Paul, the author of the 13 books of the NT. It's no mistake that he doesn't answer that question with a yes or a no, but simply writes, "but as of sincerity, but as from God, we speak in the sight of God in Christ" (verse 17).
"For I am the least of the apostles, who am not worthy to be called an apostle, because I persecuted the church of God. But by the grace of God I am what I am, and His grace toward me was not in vain; but I labored more abundantly than they all, yet not I, but the grace of God which was with me. Therefore, whether it was I or they, so we preach and so you believed." 1 Corinthians 15:9-11
Just like Paul, our mistakes and regret make us feel not worthy to carry the name above any other name-the name of Jesus, but we have to shake off those feelings of shame and regret solely because His grace towards us is not in vain (verse 10). He has promised to build His church and that the gates of Hell shall NOT prevail against it (Matthew 16:18).
Our mistakes, our shortcomings, our regrets, and our shame will not and shall not prevail against God's purpose and power of building His church. It truly will not.
Straining toward the goal
"Not that I have already obtained this or am already perfect, but I press on to make it my own, because Christ Jesus has made me his own. Brothers, I do not consider that I have made it my own. But one thing I do: forgetting what lies behind and straining forward to what lies ahead, I press on toward the goal for the prize of the upward call of God in Christ Jesus. Let those of us who are mature think this way, and if in anything you think otherwise, God will reveal that also to you. Only let us hold true to what we have attained." Philippians 3:12-16
I am so hard on myself. In many moments, I always tell myself "I should have known better and not said that or not done that. I should have walked out that situation sooner…"
And a few weeks ago I couldn't get over the remorse of words that I had said that might have hurt some friends. I simply couldn't get over that. I remember doing the 2 hours drive home truly repentant to God for what I had said. But even after repenting and after couple days I couldn't get my mind over what I had said. And in God's grace I could hear His voice whispering, "what do you keep going back to things I have forgiven you for?" This may sound crazy, but it's like I expect my behavior to be perfect towards almost everything. I think to myself "I should know everything since I am in Christ and Christ is in me. In some way, I actually should be perfect, after all don't I have a perfect God in me?"
The reality is: even for those of us who are in Christ we are not perfect (this one should be a no-brainer for most of us, right?) but we are being made perfect, it's still on ongoing process. A process that will be finished at the return of Jesus Christ. "And I am sure of this, that He who began a good work in you will bring it to completion at the day of Jesus Christ." Philippians 1:6
The good work of Jesus Christ has began in us but it's not done yet, and guess what this means? We are still in this body of sin, so we are still failing and sinning. "I have forgiven you, move on", the Lord will graciously always whisper to you. Self-pity is from the devil, because it makes us dwell on things God has already forgive us and forgotten about. "For as high as the heavens are above the earth, so great is his steadfast love toward those who fear him; as far as the east is from the west, so far does he remove our transgressions from us. As a father shows compassion to his children, so the Lord shows compassion to those who fear Him. For He knows our frame; he remembers that we are dust." Psalm 103:11-14
So, believer, hold your head up high and "forget what lies behind and strain forward to what lies ahead, press on toward the goal for the prize of the upward call of God in Christ Jesus" (verse13-14).
He is redeeming us
Any sin we commit against our brothers and sisters is first and foremost committed against God.
"For I know my transgressions,
and my sin is ever before me.
Against you, you only, have I sinned
and done what is evil in your sight,
so that you may be justified in your words
and blameless in your judgments." Psalm 51:3-4
I couldn't let go of the fact that I had hurt some friends because I still have the idol of pleasing people in me. I hate to disappoint people. So though God had forgiven me, I hated the fact that I had disappointed my friends. Because the thing is, forgiveness from others for what I said or done will always be outside of my control. We can never control if people will forgive us or not when we have disappointed them. What we can do is ask for forgiveness and pray to God that they find it in their heart to forgive us. And we move on with a clean slate solely because when God forgive us He hands us a clean slate.
"Purge me with hyssop, and I shall be clean; wash me, and I shall be whiter than snow.
Let me hear joy and gladness;
let the bones that you have broken rejoice." Psalm 51:7-8
I was more broken by the fact of disappointing my friends than sinning against God. It's good to be broken over the fact that we have hurt people, but that should never be our primary regret when we have sinned. Asking mercy from people above asking mercy from God shows that our priorities are distorted. "For am I now seeking the approval of man, or of God? Or am I trying to please man? If I were still trying to please man, I would not be a servant of God." Galatians 1:10
God works in people's hearts so that they can forgive our sins against them, we have no power over how people will react toward us after we have wronged them regardless of the countless begging and asking for forgiveness that we may do. God shows us the root of our sin not only our sin so that we know how to not do the same mistake again.
"Hide your face from my sins,
and blow out all my iniquities.
Create in me a clean heart, O God,
and renew a right spirit within me.
Cast me not away from your presence,
and take not your Holy Spirit from me.
Restore to me the joy of your salvation,
and uphold me with a willing spirit." Psalm 51:10-12
Father God, Lord of lords, Creator of the heaven and earth, sometimes I am so broken over my sin that I don't know what to do or what to say. Lord, please blow out *all* my iniquities. Thank you for the gift of making me the *fragrance of Christ*, You never wanted perfection from me, You always want a surrendered heart. Always. You want all of me-especially the broken part of me. You desire to redeem me, You want to make me new. I was created to * diffuse the fragrance of Your knowledge in every place*. Father God, please, in Your abounding mercy, *create in me a clean heart, O God, and renew a right spirit within me. Papa, please, cast me not away from Your presence, and take not Your Holy Spirit from me*. Father, have Your way in all I do and say. And if "I glory, let me glory in You Lord." 2 Corinthians 10:17 In the name of Jesus I pray and I believe, Amen.
Until the day I behold Your face Lord, I will keep chasing You in repentance and desiring to be clothed in Your righteousness…