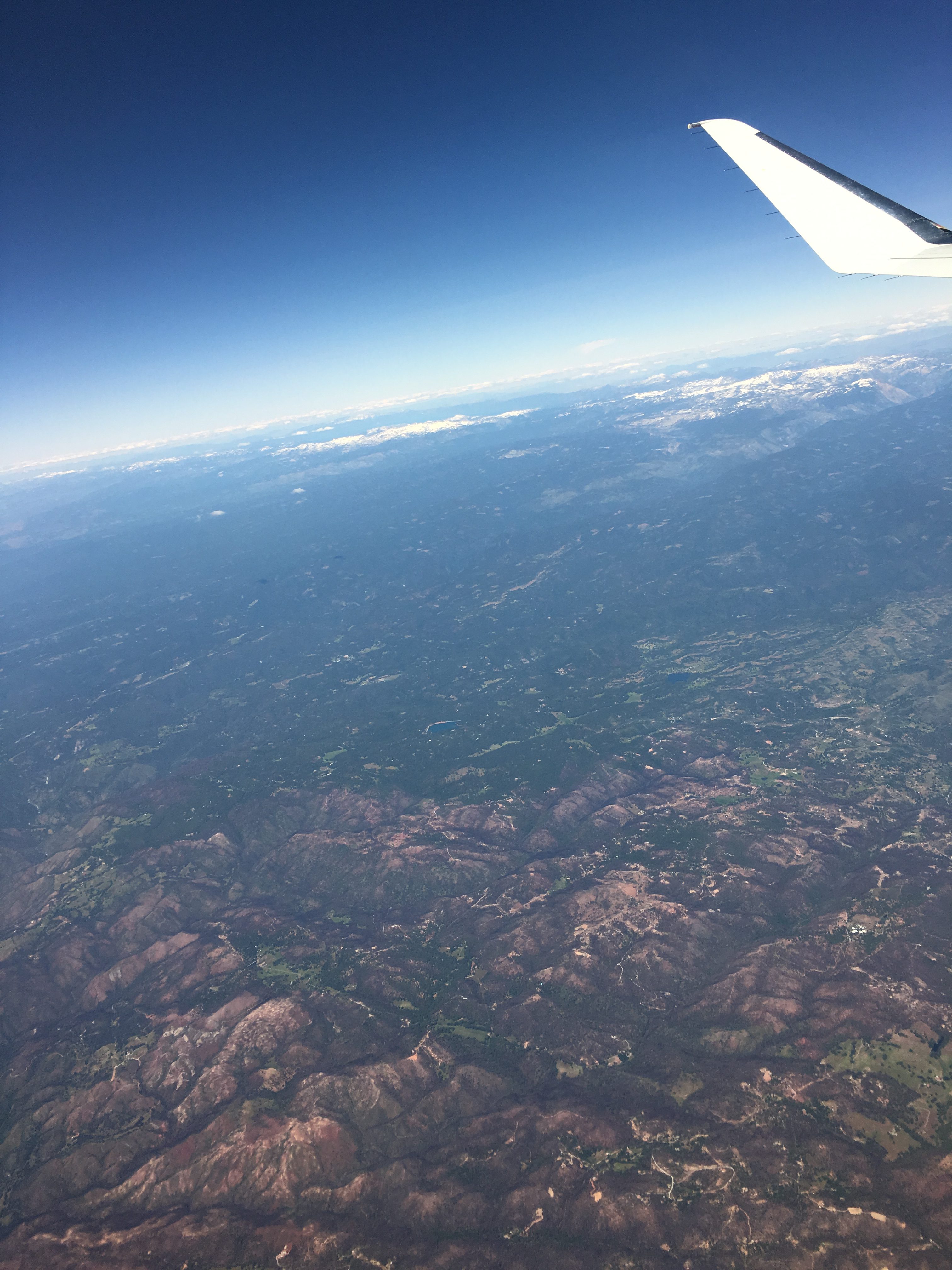 Surrendering never came easy to her.
But does it ever come easy to anyone? Does it ever become like second nature to anyone naturally?
"When my soul was embittered,
when I was pricked in heart,
I was brutish and ignorant;
I was like a beast toward You.
Nevertheless, I am continually with You;
You hold my right hand.
You guide me with your counsel,
and afterward you will receive me to glory.
Who have I in heaven but You?
And there is nothing on earth that I
desire besides You.
My flesh and my heart may fail,
but God is the strength of my heart
and my portion forever.
For behold, those who are far from You
shall perish;
You put an end to everyone who is
unfaithful to You.
But for me it is good to be near God;
I have made the Lord God my refuge,
that I may tell of all Your works." Psalm 73:21-28
Personal Will
Will: the faculty by which a person decides on and initiates action
We serve a God of purpose. He doesn't give us anything if He doesn't have a plan for it. So He gave each of us personal will. We have the power to initiate action. We have the power to say yes or no to something. And most of the decisions we make are deliberately ours, because there is no one holding a gun on us when we make our day to day decisions. So why do we pray/ask for "supernatural inspiration" to do what God calls us to do?
The call to daily pick up our cross
The call to surrender
The call to follow Christ
I don't need "supernatural inspiration" to daily pick up my cross. It's a personal choice I must make each day to pick up my cross and follow Christ. Because some people do and some people don't. God doesn't force us to follow Him. He gives us a choice to do so. So anytime we are are NOT doing what God is calling us to do on the basis that "we are praying for it" is simply disobedience.
Surrender is a personal choice. I don't have to pray for surrender; I can choose to do so with the will that God has given me.
"Jesus entered Jericho and was passing through. And behold, there was a man named Zacchaeus. He was a chief tax collector and was rich. And he was seeking to see who Jesus was, but on account of the crowd he could not, because he was small in stature. So he ran ahead and climbed up into a sycamore tree to see Him, for He was about to pass that way. And when Jesus came to the place, He looked up and said to him, "Zacchaeus, hurry and come down, for I must stay at your house today." Luke 19:1-5
Zacchaeus didn't have to pray for divine inspiration to pursue where Jesus was going!
Zacchaeus made a personal choice to climb a tree in order to see Jesus.
The Call To Surrender
Every morning I have to remind my flesh that I have chosen to live my life in surrender to Jesus Christ. Each day we must make a decision on which god to follow: the God of the Universe or the god of this world. Each day, each circumstance, we have to make that choice. In a heated conversation with a dear friend, will we choose to be a light to them or will we choose to be proud to get our point across?
But I know too well that surrender is easily said than done.
Who finds it easy to give up their wants to do the hard things of God? (if we are being honest here?) Who rejoices easily in giving up their monthly extra money to give to those who have less than? The intricacies of surrender is captured in my favorite song "Cageless birds" by Melissa Hesler
Standing on the shore of decision,
Looking into the face of adventure
Desire to abandon all I know
What pushes me is rooted
Somewhere between
Misunderstanding and knowing
Knowing that what I want to understand
Is not within my reach,
So I ponder my escape.
Not knowing what lies ahead
Adventure in theory is,
Is full of excitement
And bleeds with passion for life
Adventure in reality is full
Of breathless moments, silent nights,
And wounds that leave
Scars of memory on a heart.
Can I go the distance?
Can I give all my mind to get
what the messenger is saying?
Can I surrender my knowing?
Will I survive the humility of ignorance
to obtain a treasure that earthly gold cannot buy?
Will I ask the question of honesty,
even if the answer leads me to the land of repentance?
All of these thoughts flood my mind.
As I stand on the shore of choosing
and in the distance of my wandering
I see with clear eyes a flock of wild
beautiful birds.
Swooping clearly in my direction,
as if they see me and are coming for me.
And how strange it is that their eyes are full of clarity.
And the melody of their flapping wings sings out,
'We are coming for you'.
A song is waking up
Wake up, songbird
We want to hear your melodies
Songbird, wake up.
Start singing.
You're not in your cage anymore,
bound by your shame anymore,
the walls that held you in prison,
the gate is flung wide open
Start singing cageless bird.
Faithful
I wrestle with my flesh. And thankfully the Spirit of God is always there to carry me. Surrendering is something that I still have to work hard at because my flesh always wants whats contrary to God's will for my life. I can't tell you how many times I fail at surrendering to His will. But you know what? We can't give up if we really love God no matter how hard it gets. Because one thing we can all agree on is that God always reaches out His hand to us… He reminds us time and time again that the "hard choices" of surrender that we make are the ones that give life. But the easy choices that we make which are a product of the lust of the flesh lead to death.
Faithfulness maybe hard but it leads to eternal life with Jesus.
And the thing about faithfulness that I always remind myself is that all I have to focus on is being faithful one day at a time. Because it may look impossible to think that I can be faithful for a lifetime; but one step at a time, each decision after each decision, daily faithfulness leads to a lifetime of faithfulness.
And besides? The Lord Jesus did the real hard work of surrender when He laid down His life at the Cross to save us from eternal condemnation. What might save us is to remember that Jesus didn't die so that I can live following my selfish desires which lead to death, He died so that I can take on His example of surrendering and dying to self and to follow Him into eternity.
"Let no one deceive you with empty words, for because of these things the wrath of God comes upon the sons of disobedience. Therefore do not be partakers with them. For you were once darkness, but now you are light in the Lord. Walk as children of light (for the fruit of the Spirit is in all goodness, righteousness, and truth), finding out what is acceptable to the Lord. And have no fellowship with the unfruitful works of the darkness, but rather expose them." Ephesians 5:6-11
I pray to God that He gives us the will to surrender each day. To daily take up our cross with boldness and to follow Him whatever He leads. Because this is a command, not another prayer request that needs an answer before being acted upon. May we be disguted by what disgusts our Heavenly Father so that at His coming we won't be ashamed!
"I say then: walk in the Spirit, and you shall not fulfill the lust of the flesh." Galatians 5:16
The heart that truly surrenders abides in the Father, knows how much it has been forgiven and the price that was paid for its freedom. May that be heart in me…