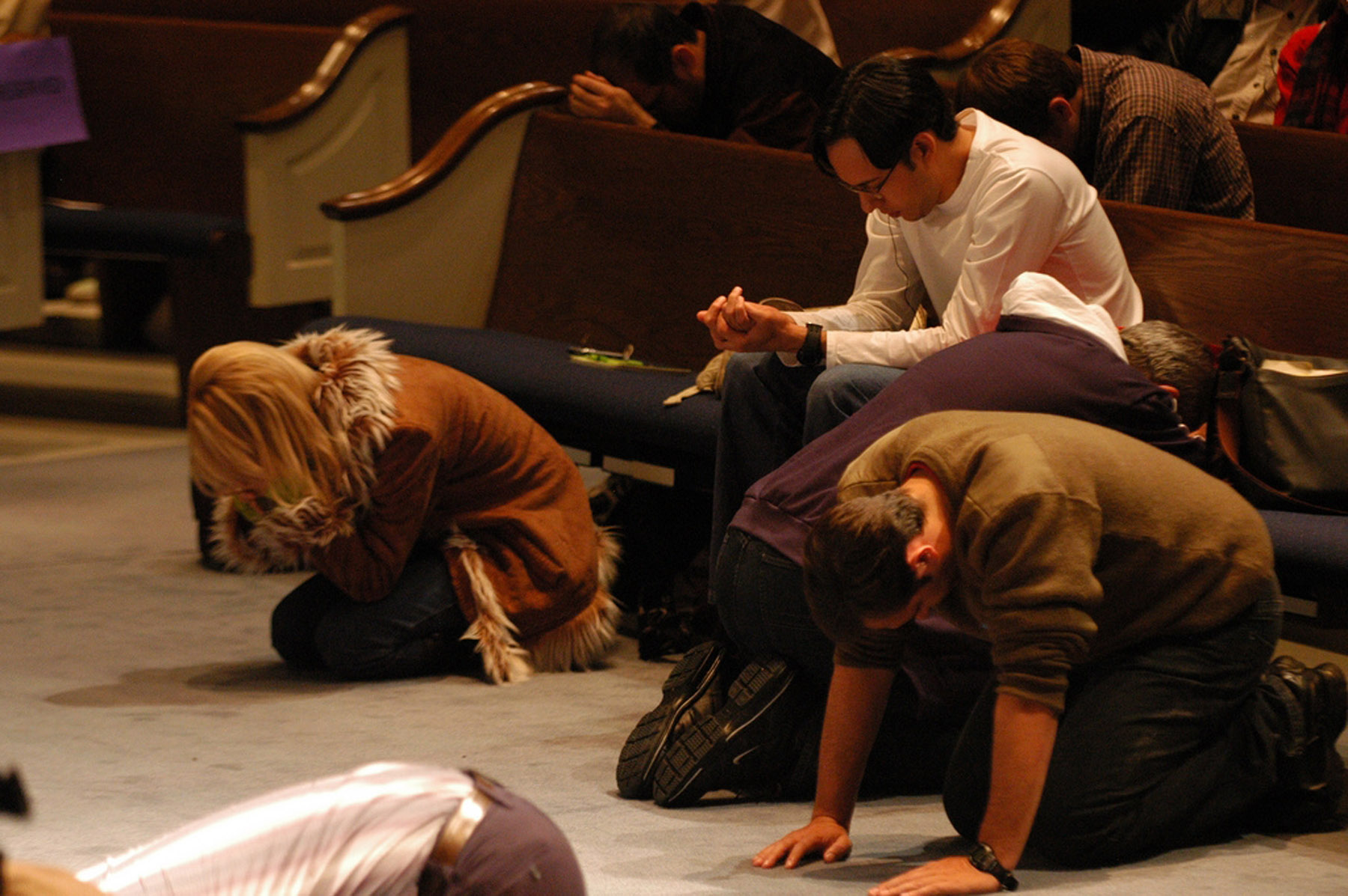 "And the angel of the church in Sardis write: "the words of Him who has the seven spirits of God and the seven stars.
"I know your works. You have the reputation of being alive, but you are dead. Wake up and strengthen what remains and is about to die, for I have not found your works complete in the sight of God. Remember, then what you received and heard. Keep it and repent. If you will not wake up, I will come like a thief and you will not wake up, I will come like a thief, and you will not know at what hour I will come against you." Revelation 3:1-3
Our days on this earth are numbered. But we live like we have forever on this earth. If you knew that today was your last day? What would you do? (take a min and think about this?) Most Christians would "probably" say that they would spend time with God, ask for forgiveness and prepare themselves for their first meeting with their Lord and Savior Jesus Christ.
His Word
How do you know you are not dead spiritually? If we never spend time in His Word, how will we know whether we are spiritually dead or alive? I may have "the reputation of being alive", but who cares if I am spiritually dead? God sees truly who we are; He sees our numbness, He sees when we "pretend" to love Him when truly we want Him to stay out of our business most of the time.
I have been having an amazing time with God. My relationship with God has been really really good. I am so thankful to truly be able to say that it's been better than last year and the year before. And here is one thing I can say that "I think" has made it better: I have been spending more time in His word. And my relationship with Him has been better because His Spirit and His word have been convicting me and keeping me watchful. God is truly day by day softening my heart of stone and giving me His heart! Ezekiel 36:26 One thing I fear the most is being comfortable with my walk with the Lord! Because there is always more to know and more to enjoy in the Lord.
Unless we enjoy and spend time in His word, how would we know His heart? 
Why do we take His Word like any other book? Like something that we will read when we get time, or around the time when we like reading?
God didn't give us the Bible and say "Read this when you want to, and if you don't want to read it it's fine, I can understand". Christianity is probably the only religion where its followers don't treasure the Book they believe to be true. I think everyone knows that Muslim kids memorize the Quran as soon they start talking. That's how important their parents think the Book is.
But as Christians we are the ones with The Word, the real Truth, so why don't we value and cherish this Book that we know is God? "In the beginning was the Word, and the Word was with God, and the Word was God". John 1:1
The Word became flesh! 
Proverbs 4:20-24 says: "My son, give attention to my words; Incline your ear to my sayings. Do not let them depart from your eyes; Keep them in the midst of your heart; for they are life to those who find them, and health to all their flesh. Keep your heart with all diligence, for out of it spring the issues of life. Put away from you a deceitful mouth, and put perverse lips far from you".
His Word teaches us to live day by day, knowing that Jesus died for me is awesome but how else will I know not to sin against Him if I don't know His Word which is the fullness of His heart?
"Your Word I have hidden in my heart, that I might not sin against You". Psalm 119:11
Time with Him
I had an interesting conversation with my brother couple weeks ago that I will never forget. I was going to study on a Sunday after Church and we were talking. For you to understand his comment you have to know this, I normally study at least for 6 to 7 hours per day on Saturday or Sunday or both; other days I leave home early in the morning when it's still dark and I don't come home until 8 or 9pm!
Back to the conversation: so I am talking to my brother and he says, "you gave your soul to school". And I laughed at that comment and said, nope my soul belongs to Jesus. And he asked, "so tell me, have you ever spent 8 hours praying?" And I was speechless. I didn't know what to respond. The seriousness of this comment stuck with me.
How often do you come at Jesus's feet just to be with Him? You come to Him and you just don't want to ask Him anything, you don't want to negotiate anything, you just want to enjoy Him. Enjoy who He is! Enjoy all He is for you. How often do you just stop to refocus your heart on Jesus? 
Yeah, I know we have responsibilities throughout the day but the thing is we don't have to drop our responsibilities to be truly faithful to Him. "But the hour is coming, and is now here, when the true worshipers will worship the Father in Spirit and truth, for the Father is seeking such people to worship Him. God is spirit, and those who worship Him must worship in Spirit and truth". John 4:23-24
Me and you can focus on the Lord the whole day and still be able to accomplish our responsibilities throughout the day. We can recall and meditate on His Word as we do our every day tasks.
David said it perfectly in Psalm 119:96-98
"I have seen a limit to all perfection, but your commandment is exceedingly broad. Oh how I love Your law! It is my meditation all the day. You, through Your commandments, make me wiser than my enemies; for they are ever with me. I have more understanding than all my teachers, for Your testimonies are my meditation".
No wonder David was called a man after God's own heart right? David meditated on God's word day and night and he called upon His name unceasingly.
If we don't meditate on His Word and don't spend much time at His throne of grace, what's our plan on becoming like Him? Like seriously? How do we kill our sinful nature if we don't know His Word and don't obey it? Because you don't obey what you don't know.
Ephesians 1 Peter 1:22-25 is titled: The Enduring Word
  "Since you have purified your souls in obeying the truth through the Spirit in sincere love of the brothers, love one another fervently with a pure heart, having been born again, not of corruptible seed but incorruptible, through the Word of God which lives and abides forever, because
"All flesh is as grass,
And all the glory of man as the flower of the grass.
The grass withers, And its flower falls away,
But the Word of the Lord endures forever". 
Now this is the Word which by the gospel was preached to you".
His Word is everlasting and it gives life. Because the Word became flesh. God became His Word! We truly want to see our lives changed? We will seriously devote our time knowing the fullness of our Father's heart! Life will always be busy; and often times we will find ourselves with no time to read His Word, but if we really remembered that the future of our souls depends on how we spend our brief lives here, we would invest in sharpening our faith with His word and spending much time in His presence! 
   Acts 2:40-47
  A Vital Church Grows
"And with many other words Peter testified and exhorted them, saying, "Be saved from this perverse generation." Then those who gladly received his word were baptized; and that day about three thousand souls were added to them. And they continued steadfastly in the apostles' doctrine and fellowship, in the breaking of bread, and in prayers. Then fear came upon every soul, and many wonders and signs were done through the apostles. Now all who believed were together, and had all things in common, and sold their possessions and goods, divided them among all, as anyone had need. So continuing daily with one accord in the temple, and breaking bread from house to house, they ate their food with gladness and simplicity of heart, praising God and having favor with all the people. And the Lord added to the Church daily those who were being saved."
Father God, may we be the Church that loves you through obedience, faithfulness, and trust! May we be the Church that longs for Your return! And Lord this will happen through gazing day after day in Your Word! Lord, give us an unquenchable desire for Your Word! Lord, may You always become our One and ONLY treasure here on earth and in heaven! Lord, I want to enjoy You more than anything else in this world. Jesus, as always, have Your way in my life and thank You for the good work that You started in me and that You will faithfully accomplish at the day of Christ!! In Jesus' name I praise You and glorify You Father God!!