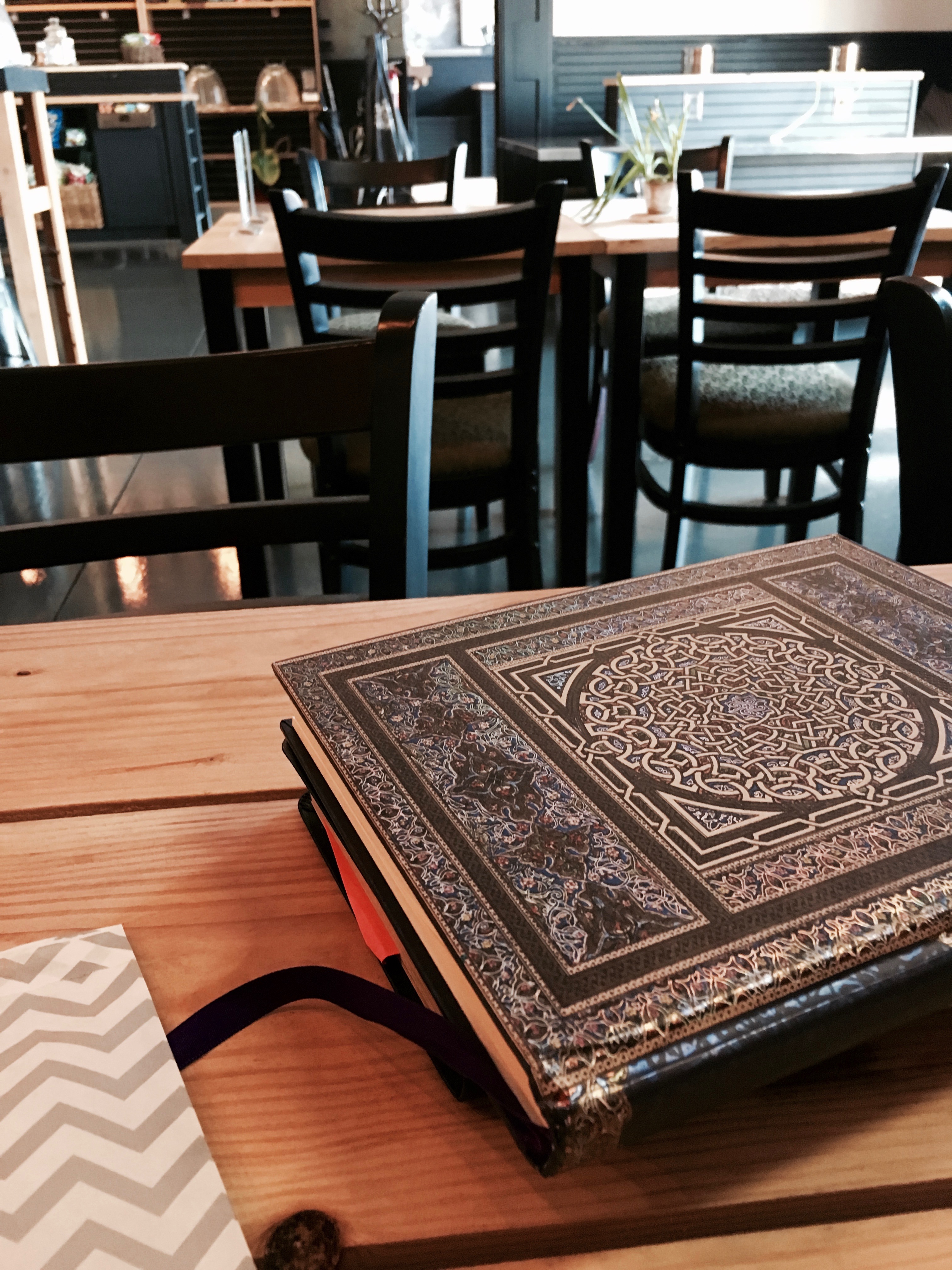 Do you know how sometimes words come out of your mouth, but you have no idea where they came from? The Bible tells us that words come out of the abundance of the heart (Luke 6:45).
The Spring quarter is my last quarter at the University of California, Davis. And I am being stoked not because I am graduating but because I have never had more peace in my life and I have never trusted God more. But I didn't get to this place of peace and trusting God more because I have been seeking God more fervently than ever before (I would love to think that I have, but I doubt it).
A couple weeks ago, I was at my Bible study and we were chatting before we started worship and my good friend was asking me how is my winter quarter going (school has been tough on me this time around last year); and I proceeded to answer her that it's going great. And she asked, "do you have the same load of classes?" And I said yeah. Her face brightened and I continued and said, "yeah, same load different heart". She was like wow, you should speak on that; I laughed at that comment but I decided to ask God to help me speak on that if He wanted to.
Knowing Jesus Christ crucified
"And I, when I came to you, brothers, did not come proclaiming to you the testimonies of God with lofty speech or wisdom. For I decided to know nothing among you except Jesus Christ and him crucified. And I was with you in weakness and in fear and much trembling, and my speech and my message were not plausible words of wisdom, but in demonstration of the Spirit and of power, so that your faith might not rest in the wisdom of men but in the power of God." 1 Corinthians 2:1-5
For I decided to know nothing among you except Jesus Christ and him crucified.
When I reflected on the words that I had said, "same load different heart", I wanted to see what could have been the pattern that led my heart to utter these words and all I could see is lots of hurts and weaknesses, but also disappointments in myself and in people. I never been hurt and disappointed like I have in the past four months. I had been crying to the Lord for different things. Crying because of different hurts and because I was just straight up tired of hurting God with my sin. I really felt a longing to go and be with the Lord so that finally at last I am made perfect and I can no longer sin against God.
I felt a glimpse of what Paul is talking about in Romans 8:22-23 "For we know that the whole creation has been groaning together in the pains of childbirth until now. And not only the creation, but we ourselves, who have the first fruits of the Spirit, groan inwardly as we wait eagerly for adoption as sons, the redemption of our bodies."
We groan inwardly because even though we have the Spirit of God, we know that we still sin and that only at His second coming will we made perfect and the good work He started in us will be made perfect (Philippians 1:6)
For couple weeks, I have been pondering on this verse, "For the sake of Christ, then, I am content with weaknesses, insults, hardships, persecutions, and calamities. For when I am weak, then I am string". 2 Corinthians 12:10
We know why Paul is writing those words; because verse 9, the Lord says "My grace is sufficient for you, for my power is made perfect in weakness."
I have been wondering how "I really want to learn how to be content with weaknesses, insults, hardships, persecutions, and calamities."
Because it's not about what I am going through, it's about the God I experience when I am going through hardships, when I am going through suffering.
Enjoying Jesus
"You number my wanderings;
Put my tears into Your bottle;
Are they not in Your book?
When I cry to You,
Then my enemies will turn back;
This I know, because God is for me.
In God (I will praise His word),
In the Lord (I will praise His word),
In God I have put my trust:
I will not be afraid.
What can man do yo me?
Vows made to You are binding upon
me, O God;
I will render praises to You,
For You have delivered my soul from
death.
Have You not kept my feet from falling,
That I may walk before God
In the light of the living?" Psalm 56:8-13
Even though the past months have been filled with hurts that hurt deep, it's also been filled with sweet, sweet encounters with the Lord. Encounters too sweet to even bother think about the current hardships.
Of course my afflictions are "light" according to 2 Corinthians  chapter 4 verse 17. They are also light broadly speaking because I didn't suffer loss or any disease; but no matter how "light" my hardships are, Psalm 56 verse 8 says He puts my tears in His bottle!! When I read this verse I became undone. I am crier, so for me this verse is gold. For me to know that every tear of sadness that I ever shed is held by Him brings my heart closer to Him.
Even in the moments of chaos and you don't understand what you going through, the Lord is right with you… yeah, you. Can you wrap your mind around that?
Going on to glory
"Nevertheless when one turns to the Lord, the veil is taken away. Now the Lord is the Spirit; and where the Spirit is, there is liberty. But we all, with unveiled face, beholding as in a mirror the glory of the Lord, are being transformed into the same image from glory to glory, just as by the Spirit of the Lord." 2 Corinthians 3:16-18
We don't go from glory to glory in Jesus Christ by living "trouble free lives", we go from glory to glory by enduring and being faithful to the Lord in every stormy season. Warriors are created in the battlefield not in moments of peace.
The same goes for God, we continue to be transformed into the image of God in moments of discomfort and suffering. Because in these hard moments we either learn to trust God more or we forsake Him.
"Therefore, since Christ suffered for us in the flesh, arm yourselves also with the same mind, for he who has suffered in the flesh has ceased from sin, that he no longer should live the rest of his time in the flesh for the lusts of men, but for the will of God." 1 Peter 4:1-2
As we are going through these series of suffering (check out the last article if you haven't?) we have seen that:
You can't separate Jesus from suffering.
You can't separate Jesus and suffering.
You can't have Jesus without partaking in His suffering.
For he who has suffered in the flesh has ceased from sin…
You suffer when you don't give in what you want, but decide to do what the Lord requires of you…
You have ceased from sin when you choose to serve others when all your flesh wants is to be selfish.
We will not share in the glory with all the saints if we don't share in the suffering.
"that I may know Him and the power of His resurrection, and may share His sufferings, becoming like Him in His death, that any means possible I may attain the resurrection from the dead." Philippians 3:10
Do you want to share in His suffering? The answer will be an easy yes, when you tasted and seen that the Lord is God (Psalm 34:8); the answer is an easy yes, when you know in the bottom of your heart that there is a surpassing worth of knowing Christ and have resolved in your heart that you will endure anything in order to gain Christ (Philippians 3:8)
My  heart has been different because no matter the waves and the storms that have been coming my way, my heart for God has been steady and I have more trust in who He is and in all that He does.
All this is God's doing, I didn't bring myself into a place of trusting Him more but through my weaknesses and hurt, He has increased my trust and devotion to Him.
Indeed, when I am weak then I am strong.