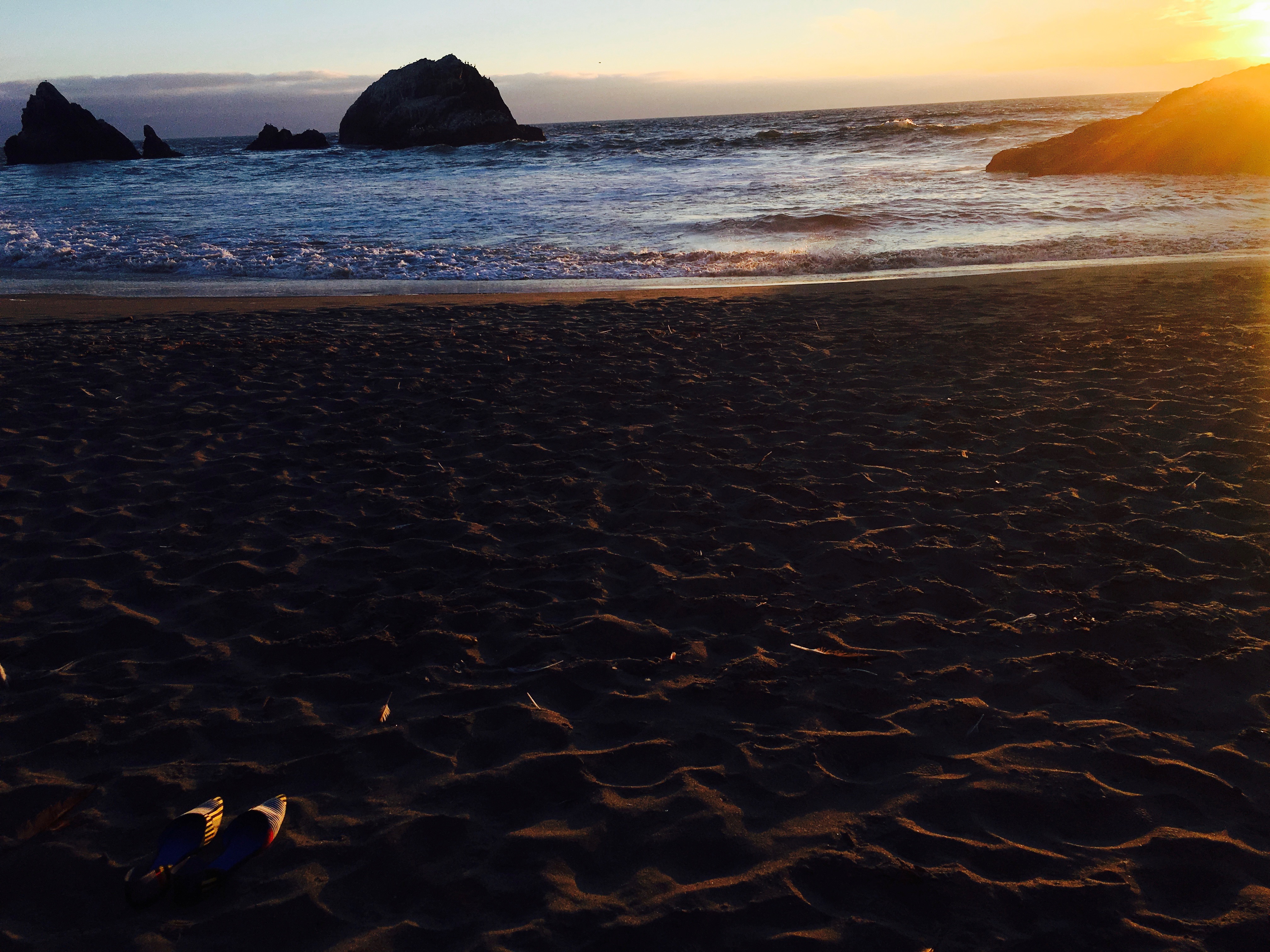 "Therefore, leaving the discussion of the elementary principles of Christ, let us go on to perfection, not laying again the foundation of repentance from dead works and of faith toward God, of the doctrine of baptisms, of laying on of hands, of resurrection of the dead, and of eternal judgment. And this we will do if God permits." Hebrews 6:1-3
"You can never cross the ocean unless you have the courage to lose sight of the shore." Christopher Columbus
Start swimming
The first verse of Hebrews 6 starts with "therefore, leaving the elementary principles of Christ" this implies that we have got to have the elementary principles of Christ. I can't cross the ocean unless I start swimming, right?
You have to really know Christ, to really want all of Him. Because it's only when you know how precious something is that you work very hard to NOT let it go. That's why when you have tasted the preciousness and the goodness of Christ, you are foolish if you don't want to push harder and know Him more! In Hebrews chapter 5, the author pays a picture for us of who Christ is.
He writes:
"So also Christ did not glorify Himself to become High Priest, but it was He who said to Him: "You are My son, Today I have begotten You." As He also says in another place: "You are a priest forever according to the other of Melchizedek"; who, in the days of His flesh, when He had offered up prayers and supplications, with vehement cries and tears to Him who was able to save Him from death, and was heard because of His godly fear, though He was a Son, yet He learned obedience by the things which He suffered. And having been perfected, He became the author of eternal salvation to all who obey Him, called by God as High Priest "according to the order of Melchizedek," of whom we have much to say, and hard to explain, since you have become dull of hearing." Hebrews 5:5-11
This is the picture of Christ that is painted in Hebrews chapter 5:
– Christ did Not glorify Himself
– While Christ was in the flesh He offered up prayers and supplications, with vehement cries and tears to Him who was able to save Him from death
– Christ had godly fear so He was heard
– Christ learned obedience by the things He suffered
– Through this suffering He was perfected
– He became the author of eternal salvation to all who obey Him
This is the Christ, and following Him means you will live a life that is similar to His! This is who Christ is, do you *still* want to go on with with Him?
if so, start swimming in the vastness of who He is!
Keep swimming 
Knowing who Christ is is NOT enough, you have to respond!! That's why Jesus said in Matthew 7:21 "Not everyone who says to me, "Lord,  Lord" will enter the kingdom of heaven, but the one who does the will of my Father who is in heaven."
We respond to Christ, by not only being in the water (which is knowing Christ), but by swimming (doing what He instructed us to do).
The thing about deciding to continue to swim (which is doing what God wants you to do) is you trade what you wanted from your relationship with God to receive what actually comes from a relationship with God. 
If you stubbornly want your will with Christ, you will NOT survive. You will either drown, or go back to the shore. Because truth be told, if anyone were to swim in an ocean, no matter how good he/she is at swimming sooner or later that person will get tired. Spiritually speaking, this is where Jesus Christ takes over- where our strength ends- and carries us.
It's your will to start swimming, but for you to keep swimming, God's will HAS to take over, for you to survive!
You will be able to keep swimming  by telling the Lord, "God I don't want what I want; I want what You want." This is the life of being a living sacrifice that the Lord calls us to.
Romans 12:1-2 (MSG version) says
"So here's what I want you to do, God helping you: Take your everyday, ordinary life-your sleeping, eating, going-to-work, and walking-around life- and place it before God as an offering. Embracing what God does for you is the best thing you can do for Him. Don't become so well-adjusted to your culture that you fit into it without even thinking. Instead, fix your attention on God. You'll be changed from the inside out. Readily recognize what He wants from you, and quickly respond to it. Unlike the culture around you, always dragging you down to its level of immaturity, God brings the best out of you, develops well-formed maturity in you."
Let go of your will and let God take you on an adventure of your life. And I promise you that you will be forever in awe. It will never be a smooth ride, but I promise you, it's life-giving ride!
you will drown and it's what you want 
In the course of surrendering to Christ, you will find yourself drowning. And if you are not careful you will start questioning Him, but can I tell that the drowning is exactly what you want? Let me explain, in Hebrews chapter 6, we read that Christ learned obedience through suffering. Which means that your drowning, will teach you obedience!
Drowning is a way that God takes you deeper with Him.
It's the way He becomes intimate with you.
That's why Paul wrote:
"But what things were gain to me, these I have counted loss for Christ. Yet indeed I also count all things loss for the excellence of the knowledge of Christ Jesus my Lord, for whom I have suffered the loss of all things, and count them as rubbish, that I may gain Christ and be found in Him, not having my own righteousness, which is from the law, but that which is through faith in Christ, the righteousness which is from God by faith; that I may know Him and the power of His resurrection, and the fellowship of His sufferings, being conformed to His death, if by any means, I may attain to the resurrection from the dead." Philippians 3:7-11
In another translation verse 10 reads, "I want to know Christ and experience the mighty power that raised Him from the dead. I want to suffer with Him, sharing in His death, so that one way or another I will experience the resurrection from the dead!"
We can't experience the power of resurrection, if we are NOT dying to ourselves each day! So we shouldn't dread drowning, we should welcome the drowning because it takes us into the deeper waters of God. Drowning is a surrendering of your strength, it's the letting go of your will. It's the invitation that God welcomes MIGHTILY.
2 Chronicles 16:9 (Msg version):
"God is *always* on the alert, constantly on the lookout for people who are totally committed to Him. You were foolish to go for human help when you could have had God's help."
Who in their right minds wants human help over God's help? Who wants their own strength over God's strength? So let us be willing to drown, let us joyfully let go of our will, our wants, and everything that is our flesh and let us experience God's strength like we NEVER experienced before.
Father God, thank You for the drowning. Thank You for all the uncomfortable, hurt-filled moments that teach us obedience. There is NO OTHER WAY, we would otherwise learn obedience, Papa. The Bible says that even the Son of Man learned obedience through suffering, who are we to think that we could learn obedience without tough times. Thank You Father God for the tough times, and Papa whenever I am quick to complain about tough times remind me of this truth. God, You are Holy, and faithful beyond all we can comprehend. Bless Your name Lord, in the name of Jesus I pray and I believe, Amen!
With you besides me, Holy Father, I will gladly follow You through anything and everything… Teach my heart to trust Lord…